---
"Dear Dr. Williams and Staff,
Thank you for displaying the most excellent level of professionalism and genuine hospitality. The treatment was truly more pleasant than I could have ever imagined. During each office visit, I was warmly welcomed, treated gently, and kindly. The accomplishment of my treatment was far more than I had hoped for. When I came to your office, I had already been to three other orthodontists. Their treatment plans consisted of pulling numerous teeth, wearing braces for two years followed by jaw surgery, and braces again. With a cross bite, an under bite, and huge open bite, I had no hope of my teeth being properly aligned without surgery. With hope of just achieving straight teeth, hopeless of ever having my front teeth actually touch, I was prepared to ask for just half the treatment ... braces without surgery. You were confident that not only could you straighten my teeth but align them ... WITHOUT SURGERY! I was sold. The outcome is awesome! I am thankful for the accomplishment, attention to detail, short amount of time, and also the kindness. I am amazed at the skill, competence, and character received from the members of a highly trained profession."
— Amy A.
---
"Dr. Williams does not move teeth. He sculpts faces by harnessing natural bone growth and directing its trajectory toward full facial development."
— Neal C. Murphy, DDS, MS
Lecturer, UCLA School of Dentistry
Founder, UCLA Orthodontic Study Club
---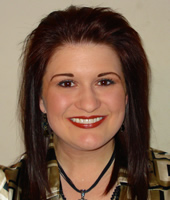 "I would like to thank you and your staff for everything you have done for me over the past several years. I'm sure you remember my dramatic case. As an adult, I knew I needed to do something about my smile, so I was referred by my dentist to consult with Dr. Williams. I thought there would be no way to correct my smile that I had lived with for all my life, but after sitting down with you and seeing what the possibilities were, I became excited. I started treatment in 2000 at the age of 26. It was a rough journey, but well worth it. I got my braces off August 23, 2005, a few days before Hurricane Katrina (a day nobody will ever forget). I feel better about my smile every day I look in the mirror or when someone compliments me on my smile. Thanks again for making beautiful SMILES."
— Deana N.
---
"We are indebted to you for changing our orthodontic lives. Our treatment results are phenomenal."
— Drs. Stephen and Brian Bosonac
---
"Your treatment methods blew me away with what you are accomplishing on some very difficult cases."
— Dr. Jim Powers
---
"I have been using your appliances and have been receiving outstanding results. Every day you delay in spreading the word is a loss for the profession."
— Dr. Gary Roebuck
---
"Here I was, a month shy of my 28-year-old birthday, at Disney World with my five-month-old, husband, and in-laws, and I was in debilitating pain from my Class III asymmetric TMJ issue. My neck was definitely out and my back was killing me. So I was lying in bed at Disney, literally Googling 'how to self-adjust your own neck,' and it finally just hit me that I COULD NOT LIVE like this the rest of my life!
"My dad, Dr. Francis Boustany, Jr., is a dentist. He had taken me to see Dr. Michael O. Williams back in 2005 regarding my situation. Dr. Williams was confident that he could fix my situation, but for me, the timing wasn't right, having just joined a sorority, running for sorority president, and living life at LSU. My teeth situation bothered me more cosmetically at that point rather than structurally (even though I was still structurally messed up at that point, too). But I just couldn't make myself break down to get braces yet again (had them at least two times before 2005). So, I just decided to keep suffering….
"It wasn't until 2014 on that Disney trip that I realized enough was enough.
"Almost immediately, I got to see Dr. Williams. He reviewed my case, and again, said he felt completely confident that he could fix my teeth/jaw and that my case wasn't the hardest he had ever seen. No orthodontist that I've seen in my life has EVER told me that my situation could be fixed non-surgically.
"Almost six months after we started, I already could tell I wasn't going to have to go to the chiropractor as much. Nearly a year and a half later, I finally have a correct bite, where the top teeth fit over all of the bottom teeth.
"Unreal! After two and a half years, everything is nearly perfect. I am beyond pleased! Dr. Williams has changed my life and changed it way better! I don't feel as locked in and structurally out of whack like I used to, and I know it stemmed down from my teeth/jaw being off.
"I am forever thankful."
— Christy Boustany-Mims
---
"I would like to acknowledge, commend, and thank Dr. Michael O. Williams, an internationally known orthodontist from Gulfport, Mississippi, for the unbelievable non-surgical correction that he has completed on my 30-year-old daughter.
"She presented with an asymmetric Class III occlusion, having seen at least five orthodontists while spending at least half of her life in braces. The conclusion of all five was that surgery was the only option to achieve orthodontic success. The structural deficits that this asymmetry created were many, including debilitating corresponding torqueing forces on cervical vertebra, creating continuous pain. Physical therapy and chiropractic manipulation to achieve comfort had become a way of life for her.
"To give a brief history, Dr. Williams and I were 1976 classmates at LSU School of Dentistry, and were lab partners our freshman year in gross anatomy. I discovered then that Dr. Williams always researched accepted scientific data to draw his own conclusions. On matters that he felt confident, he accepted the role of the expert.
"One of the limiting factors in seeing Dr. Williams from the beginning was the 400-mile round trip from where we live in Lafayette, Louisiana. Finally, two years ago, my daughter decided that she could not live the rest of her life in pain. She had seen Dr. Williams while she was in college, but decided that treatment that involved an extra oral appliance would not be an option at that time. With ongoing research, Dr. Williams invented and patented appliances that could now correct her situation all intra-orally. She was thrilled at this news and opted for treatment with little to lose. After taking orthodontic records, Dr. Williams was very confident that he could achieve success. As treatment progressed, the functional, structural, and aesthetics changes that occurred were incredible. My daughter was happy with her results a year ago; however, Dr. Williams continued to fine tune until excellence was achieved.
"I have been a clinical general dentist for 40 years and have taken courses in orthopedics and orthodontics. The intelligence, knowledge, and expertise that Dr. Williams has shown in non-surgically correcting a seemingly uncorrectable situation has changed my daughter's life. She no longer has neck pain and is structurally sound, with no visits to the chiropractor or physical therapist. The symmetry of her facial structure has changed dramatically. She is extremely happy.
"Again, thank you, Dr. Mike Williams, for changing my daughter's life!"
— Francis E. Boustany, Jr., DDS
---
If you'd like to share some kind words and smiles, please ask our front desk staff for a comment card at your next appointment. We'd love to hear about your experience!